Best Price:
14 days starting at USD $3,995 per person*
Play archery with some of the world's best archers in their own playing fields, and sometimes rice-fields. We will combine a cultural tour of 6 cities in Bhutan with archery in 3 major cities, learning the rituals and traditions unique to Bhutanese Archery. A once in a lifetime opportunity!
Duration: 14 days
Group Size: 1 – 16
Tour Grading: Easy to Moderate
Key Words: West & East Archery Tour in Bhutan, Tiger's Nest
Best Season: March, April, May, September, October, and November.
Trip Route: Thimphu, Dochu La Pass (3,050m/10,006ft), Punakha, Pele La Pass (3,300m/10,989ft), Trongsa, Yotong La Pass (3,424m/11234ft), Bumthang, Phobjikha, Paro.
Sights: Second-largest seated Buddha, Traditional Medecine Institute, Memorial Stupa, Punakha Dzong (Fortress), Chimmi Lhakhang (temple of fertility), Trongsa Dzong, Trongsa Tower Museum, Jamby Lhakhang, Kurje Lhakhang, Tamshing Lhakhang, Paro Dzong (Fortress), Taktshang (Tiger's Nest).
Highlights: Travel to 6 major cities, Hike to Tiger's Nest, see the second-largest seated Buddha, visit the traditional art school, visit a farm house, enjoy the traditional hot stone bath, compete against the best archers from different valley.
Trip at a Glance:
Day 01: Arrive Paro – Thimphu (55km/34mile approx)
Day 02: Thimphu (Sightseeing)
Day 03: Archery match (Thimphu)
Day 04: Drive to Punakha (approx 77 kms/47 miles)
Day 05: Archery match (Punakha)
Day 06: Drive to Trongsa (approx 140kms/87miles)
Day 07: Drive to Bumthang (approx 68kms/42miles)
Day 08: Bumthang (sightseeing)
Day 09: Archery match (Bumthang)
Day 10: Drive to Phobjikha (171kms/106miles)
Day 11: Drive to Paro (176kms/109miles)
Day 12: Paro (Sightseeing)
Day 13: Archery match (Paro)
Day 14: Tiger's Nest Hike
Day 15: Depart to Bangkok/Delhi/Kathmandu
We use the best 3 star hotels and resorts for our tours and retreats. For 4-5 star luxury hotels, please email us your interest, we will send you a PDF from the hotel with the additional charges.
Hotels in Bhutan, are very charming and smaller with approx. 15-20 rooms with larger hotels have 35-50 rooms.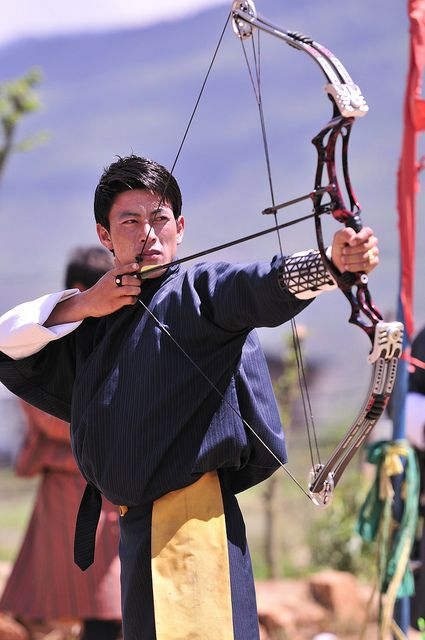 All ground transportation

3 star hotels, single bed, shared rooms

All meals:  breakfast, lunch, and dinner, including non-alcoholic beverages and snacks. Vegetarian and non-vegetarian options

$65 daily royalty, which is paid to the government of Bhutan which provides free healthcare and education to its citizens.
International fights into Bhutan

Visa fee ($40), passport and taxes fee

Alcoholic Beverages (may be purchased separately)